By Howie Zisser
Digital marketing for credit unions should be pretty cut and dry, right? Deposit your money, grow your money, spend your money. Easy!
Not exactly. Well, not for the ever-elusive millennials at least.
According to a Viacom Media study, 71% of millennials would rather visit the dentist than hear what their credit unions have to say to them.
Ouch.
And as the millennials earning and spending power continues to increase, this poses a major issue for credit unions.
But credit unions already know about this disconnect; that's why credit union digital marketing is expected to reach $9.42B in 2017, according to eMarketer.
Credit Union Digital Marketing Challenges
Compared to large, national banks, credit unions usually don't have the same brand presence. On top of that, many consumers don't totally understand the difference between a bank and a credit union.
So not only does a credit union need to market themselves effectively, they also have to educate their audience to differentiate from a traditional bank.
Many credit unions are local by nature, which has a lot of benefits as we'll get to later, but it also often means that the budgets and reach are smaller.
To improve digital marketing for credit unions, there needs to be a cohesive strategy in place that caters towards millennials. Yes, this means taking credit union digital marketing strategies onto channels like Facebook where video and mobile-optimization reign supreme.
Millennials have different expectations for their brands of choice, which makes it imperatives for credit union to focus their digital marketing efforts into the channels and mediums that are most effective.
How Can Credit Unions Improve Their Digital Marketing
With the challenges addressed, it's time to focus on the strengths and opportunities credit unions have in place for a successful digital marketing strategy.
By typically being smaller and more local-oriented, it allows for credit unions to be more agile with digital marketing and really hone in on their core messaging and beliefs.
Get Local
While being local means you won't have as much of a broad reach, that can be quickly turned into an advantage in today's hyper local atmosphere.
According to Think With Google, of those using mobile search to find a business, 69% expect the business to be within 5 miles of their current location.
Beyond just ranking on the first page of the search engines, each page of a credit union's website needs to be mobile optimized. According to SOASTA, 53% of mobile sites will be abandoned if the page takes longer than three seconds to load.
When it comes to AdWords or Bing, you can create tightly concentrated geotargeting campaigns to only reach those that live and work within your community.
Later, these insights can greatly help you which understand specific zip codes provide you with the most valuable and loyal customers.
Get Involved In The Community
Not being a national bank chain can give you leverage to organically weave your credit union into the fabric of your community.
Money is a touchy subject for many, so showing your community that you're equally invested in them can go a long way towards building trust.
Credit unions can improve their digital marketing by helping promote a community event like a summer concert or festival.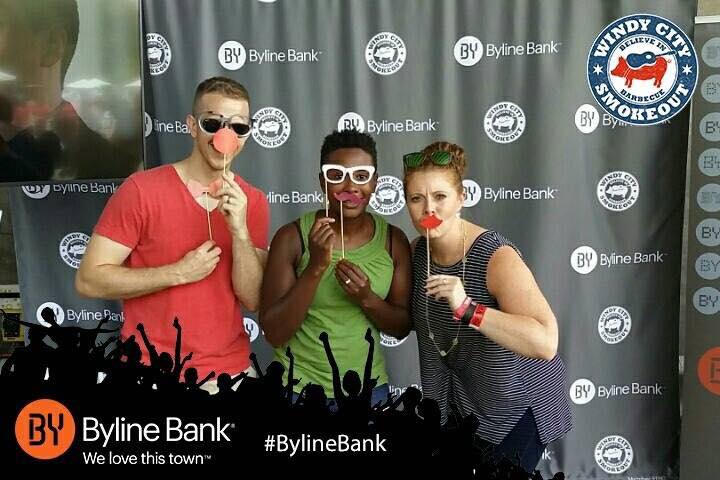 This associates your credit union with the good times from the event, while also allowing you to partner up with other local companies to show how you can all be stronger together.
Using Facebook Ads to promote the event will help make it memorable for everyone. Plus with properly created landing pages, you can create Custom Audiences to use for later retargeting those that attend the event.
Get Social
One of the biggest digital marketing trends for credit unions is leveraging the use of social media, both paid and organic.
It's far more effective to run a Facebook Ad campaign to your desired audience than it is to try and buy up billboards or radio time in hopes that the person will visit your branch or site.
On Facebook, all the information you want them to see if just a click away.
Video marketing for credit unions has gained steam lately as Pathmatics reported at the end of Q1 in 2015 that financial services were among the top 5 industries using digital video.
Video can help credit unions show off their personality and community involvement, while also helping make a more human connection with their future customers.
One of the most common mistakes we see credit unions make with their digital marketing is not taking video marketing seriously.
Simply shooting a video about the credit union and posting it onto the Facebook page is not enough; we suggest to put a little bit of money behind the production to boost it and make sure it gets in front of the intended audience.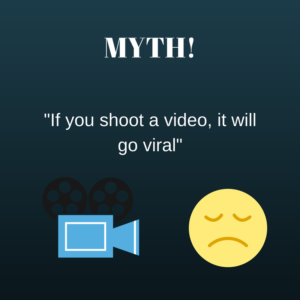 It's also important to keep the consumer in mind for the video. Don't simply talk about the credit union – tell a story about how the credit union is an integral part of the consumer's community.
With proper storytelling and a post boost, the video should garner enough views to then create a Facebook Custom Audience based on those who have watched 75%-95% of the video which can be used for retargeting purposes.
Break Tradition
Part of the reason millennials are so averse to visiting a credit union is that they can be viewed as stuffy and cramped. What's exciting about a credit union, after all?
Well, you can be as exciting as you want to be (within reason)!
Credit unions can turn their local focus into a strength. It's hard to fake authenticity, which gives the community-involved credit union a major advantage over national banks.
Credit unions are kind of like the craft beer of the banking world.
Sure, you can get a Miller Lite pretty much anywhere…but do you really want to? Don't you usually go for the authentic, local flavor instead?
That's credit unions: Real. Authentic. Local.
Going back to video, Indiana University Credit Union created one with a catchy jingle and to this day, my friends and I still break out in song when we hear it. It started as a joke, but it turned out to have quite the staying power for a brand.

Or take this ad from Unity One Credit Union – not exactly what you'd expect from a financial institution: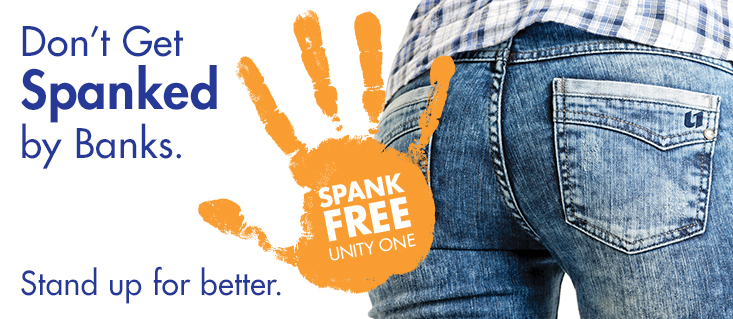 Every credit union has a different brand, but don't be afraid to test coloring outside the lines a bit if it fits for you!
Analytics and Segmentation
Of course, we're not expecting you to just throw together a campaign and hope for the best! Paid Search and Paid Social can give you great insights into the effectiveness of your campaigns if you just know where to look.
For example, let's say you want to segment your audience into people looking to open a Checking Account and people who want to apply for a home loan.
You can create two pieces of content around each of those topics. And on that content, you will have a Facebook Pixel placed to create Custom Audiences within Facebook.
Those that visit the Checking Account content will continue to receive ads around the credit union's checking accounts  – how easy it is to open, accessibility to ATMs, usability of an app, etc.
And those that visit the home loan content will see content only about home loans – what it takes to qualify, the terms, etc.
Regardless of how you want to segment, you can set up your campaigns so that you allow your prospects to tell you what they're most interested in. Then simply help them along the process by providing highly targeted, relevant information.
This increased relevance pays off in a big way. Instead of being another company trying to sell them about why you're great, you make it all about the consumer.
What's important to them? What do they need help with? And finally, how can you credit union be that solution?
Digital Marketing For Credit Unions Tips:
Get local – optimize your campaigns for local search

Get involved or create events for your community

Use social media to further engage with your future customers

Break tradition from time to time and have some fun with your brand

Use analytics and segmentation for highly defined targeting