Facebook ads are an essential part of putting together an advanced and effective hotel digital marketing campaign, especially when looking to reach new travelers. In fact, 93% of marketers regularly use it. That's why, as the manager of a hotel's digital marketing strategy, it's important to make sure that your campaigns reflect the right approach to Facebook ads for hotels and the best ways for hotels to use Facebook ads.
Facebook ads can help your hotel to draw initial interest, reinforce your brand's prominence among potential consumers, and secure bookings. Yet that's not all. For hotels focused on drawing in direct bookings – and minimizing those from OTAs (Online Travel Agencies) – Facebook Ads offer another competitive edge. This edge is about optimizing the full paid social funnel, and making it as efficient as possible.
OTAs have long focused on the market for "end of funnel" advertising and conversion, and Google is continually siphoning this traffic to its own experiments with bookings and OTAs. When a consumer already knows what they want – once interest has been garnered and searches around specific dates and destinations have begun – consumers are much more likely to purchase through an OTA. Competition at this stage of the funnel is intense and trying to encourage direct bookings here is challenging and expensive. That is not to say that your hotel should not compete at the end of the funnel–you almost always should. It is more that is should only be one part of a full funnel paid social approach, and the areas higher up the funnel are often neglected by hotels running Facebook ads.
Just perform a Google search for "book hotels". Every single result on the first page is an OTA. Even if you narrow that down to a location or even a single venue's name, you'll still heavily see the presence of OTAs.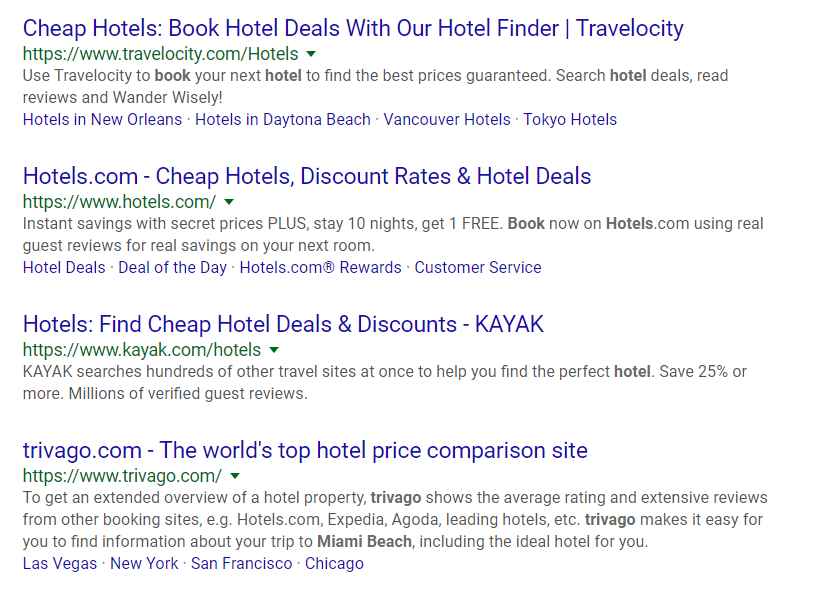 Directing your attention towards the "top of funnel" though, is a different ball game entirely. Facebook ads give you the opportunity to target those who haven't made their minds up yet; consumers who are looking for new, interesting destinations and are open to destination inspiration. You should leverage top of funnel inspiration especially if your hotel has some level of emotional resonance.
In a survey conducted by GFK, they found that 53 percent of respondents found trip ideas while on Facebook, and 38 percent found ideas through Instagram. When it came to Millennials, those figures increased, with 68 percent saying they found trip inspiration through Facebook and 60 percent saying through Instagram. By aiming at those circling the "top of the funnel", using the Facebook Pixel will mean that you'll be able to follow them through the entirety of their journey – not just at the end. Generally, most travel marketers are missing this opportunity and important data.
Yet despite there being less competition at this stage, it's still important to make sure that your Facebook ads for hotels are as creative and attractive as possible. Moreover, it's equally as important to make sure that they are strategically targeted.
Here are 5 ways for you to maximize the value of your hotel's Facebook ads, to make sure that you get the best results.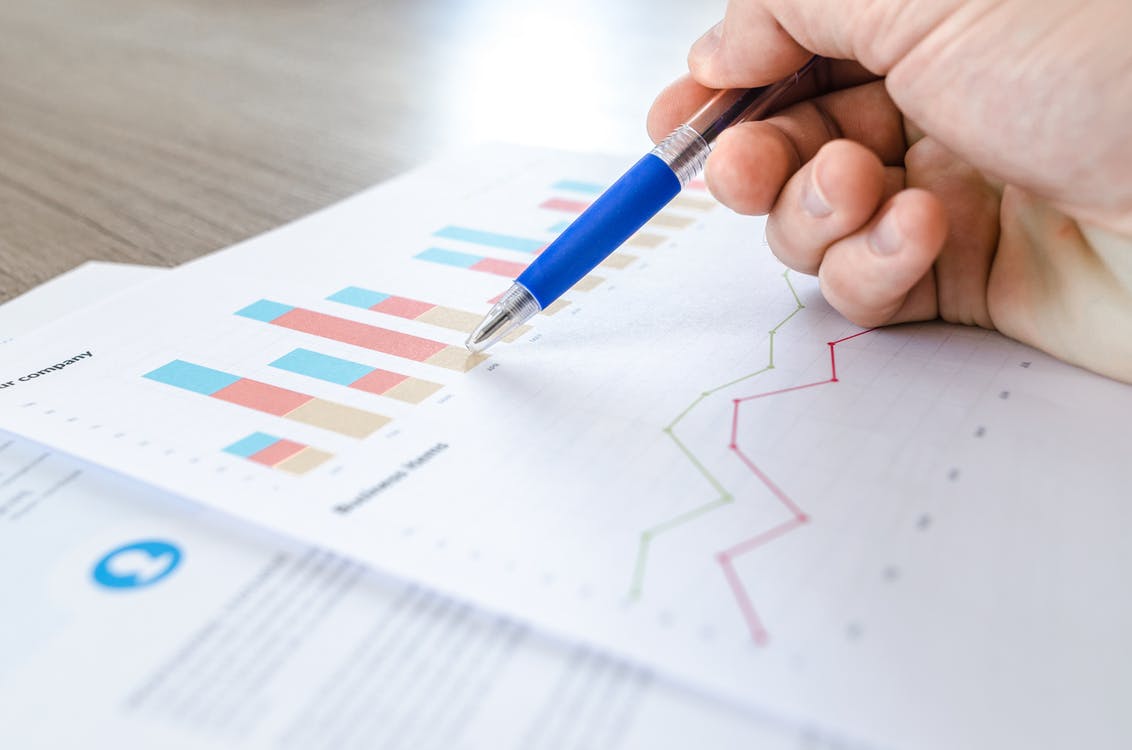 Use Data and Market Segmentation to Reach the Best Audience for Your Hotel
At the top of your list of strategies to use is using data to define and find your audience, also known as market segmentation. It's no use marketing your hotel at the wrong audience, no matter how creative and interesting the content of your ads are. Market segmentation allows for you to narrow down your audience to a select group (or groups) of people who are much more likely to consume the product you're selling; in this case, your hotel.
There are many different ways to segment a market on Facebook. Doing so requires you to do a number of things to figure out which way is best. Of course, with Facebook ads manager and Facebook Insights, that process has become a lot easier, especially if you've already been running Facebook ads for some time and the Facebook Pixel has been collecting data on those who interact with you, whether are are presently running paid ads or not.
Advanced segmentation really requires data. You can also take this data from other sources and import it yourself. It's best to combine your own data with what the Facebook Pixel has. This gives you a large sample which will likely remain accurate and multiple options to run audience tests and almost unlimited "slicing and dicing" of your audience segments.
Whatever your data source, as a hotel, you should have a wealth of information about previous guests. All of that is information which you can use to build and identify the market segments which work best for you.
Define Markets
You can even define better performing market segments, using metrics such as:
       Length of stay

       Total RevPAR (revenue per room) per client

       Booking Lead Time

       And more
Once you've put these metrics into place, you can then start to aim the best and most appropriate deals at the highest spending market segments. This will attract high spenders away from the competition and increase the booking revenue to your hotel when it comes to those at the "top of funnel" stage. You will use your creative (hint: video) to embed your hotel's experience into the future travel memory that the guest will create. It is all about sparking the imagination of the correct audience.
You can also selectively target ads towards other segments, using metrics like those above to find out what each segment generally wants the most. It's a good idea to try targeting multiple segments and compare them to see which performs better. The results can be surprising.
Also, bear in mind that segments won't always stay the same. There is a huge number of factors which can influence consumer wants and needs. It's a good idea to update your custom audiences on Facebook with your own data, at least once a month. Segments based on Facebook Pixel will update for you automatically.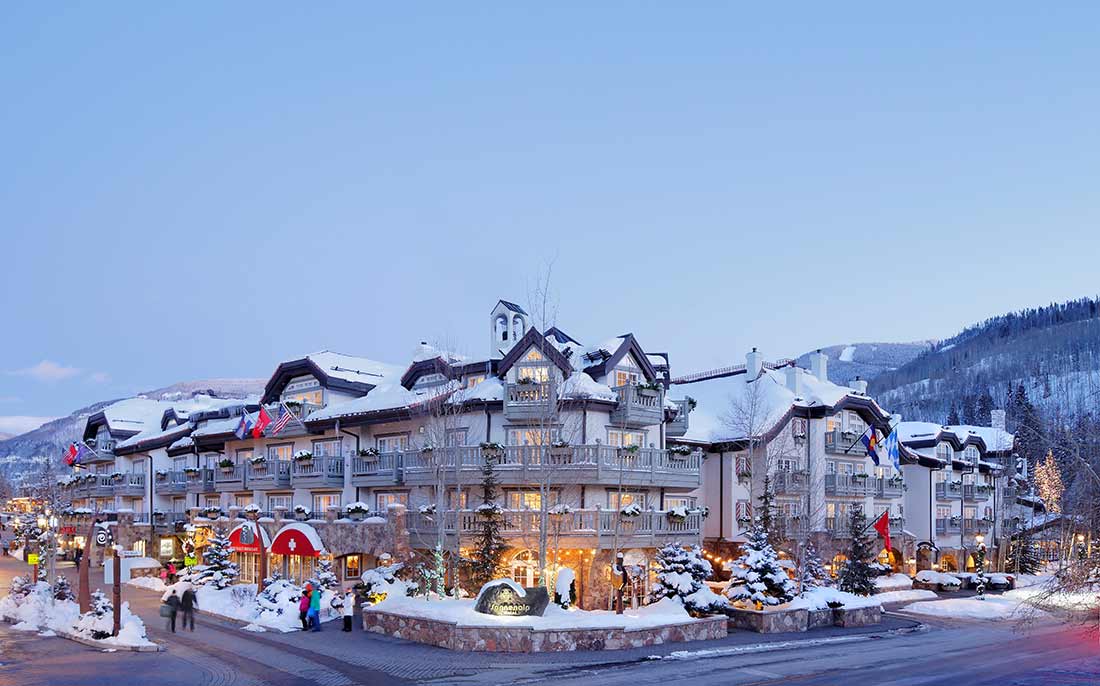 For instance, the Sonnenalp in Vail, Colorado, appeals to different audiences during different times of the year. During the winter, it markets itself as a place of "Timeless European Elegance", evoking snowy European winters. Yet during the summer, it's more likely to focus on other aspects of the hotel such as its golf course. Which would usually be closed during the winter due to the snow. Seasonality is common sense for a lot of hotels.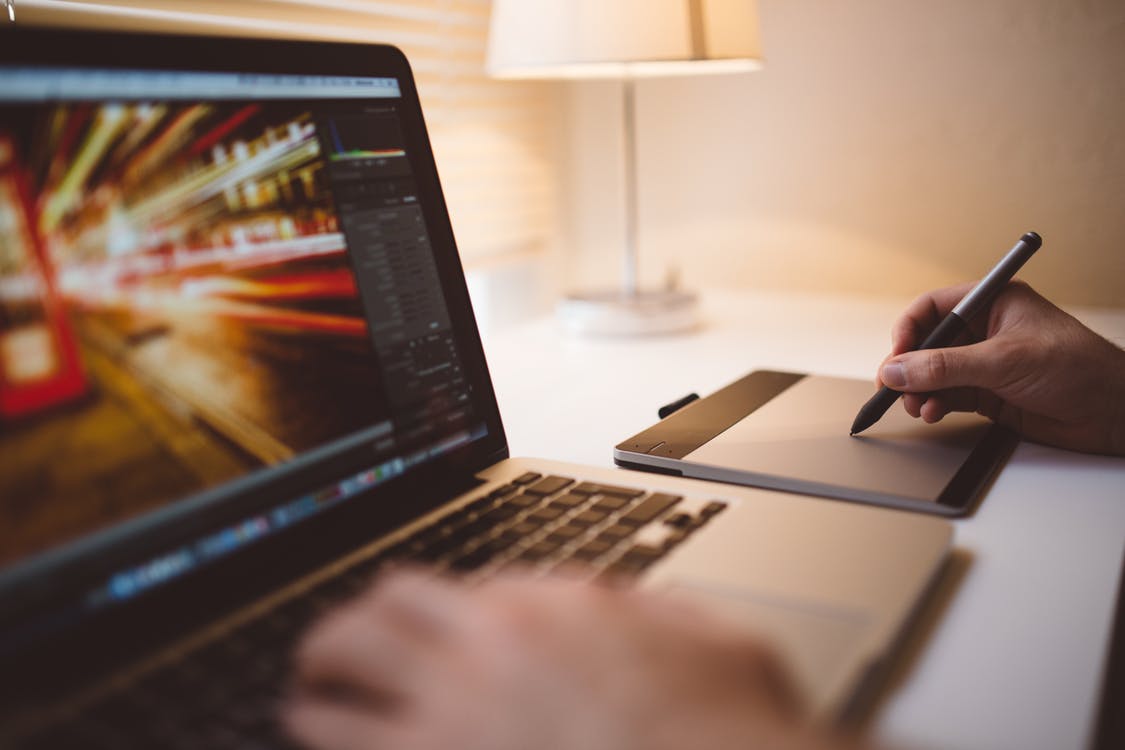 Facebook Ads for Hotels at the "Top of The Funnel": Promote Video
Facebook gets over 8 billion average video views per day. That's a lot of views, and it's something that you should be making sure that you're a part of. Up to a third of online activity is spent watching videos.  
Yet where the power is with using Facebook travel ads with videos, is in their ability to draw emotional and experiential resonance with potential hotel guests.
Videos do not (and should not) just relate directly to your hotel. Sweeping shots of hotel lobbies and rooms can work great in some situations, and they can be a small part of your inspirational video, but they don't bring out the reason a lot of people travel.
People travel to experience things. As Deloitte states, travel consumers are increasingly looking for authenticity and personalization. Video is an ideal medium for building on that trend.
When you're using videos on Facebook for travel, try relating them to the destination itself or events which are interesting in your area. This boosts the experiential and emotional resonance which consumers will feel in relation to your hotel. It's not just a place to stay, it's a place to experience something unique. You're trying to predict what will remain in your guests memory years after their visit to your destination.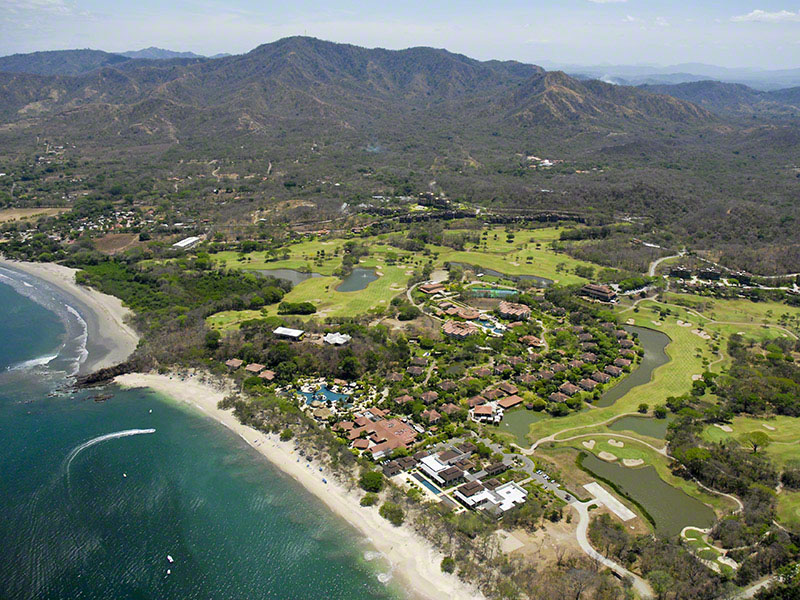 For instance, The Westin at Reserva Conchal in Costa Rica is able to develop creative videos which focus on attracting consumers to what Costa Rica has to offer. That includes exclusive beach experiences and the luxury aspects of the resort. People don't visit Costa Rica just to stay in the hotel. They visit to experience the peaceful beaches, the natural beauty, animals, adventures, and the incredible weather ('Pura vida!') that Costa Rica has to offer.
The Westin might decide to test a concept around Moms and Dads who like to surf. This is because the 'all-inclusive' hotel includes a large family pool and an on-site kids club, so Mom and Dad can get away for the day to do something on their own. Moreover, with world-class surf beaches just down the road like Playa Grande and Playa Avellanas, it couldn't be easier to promote the destination's surfing opportunities through video.
If you're a new hotel just starting to work with Facebook ads, or you've only recently installed the Facebook Pixel, you probably don't have a large amount of data on market segmentation. Don't worry, Facebook travel ads with videos are perfect for collecting that data (maybe starting with interest targeting, for example) and then being able to identify potentially better-performing market segments with Facebook Insights.

Remember, when creating video, 85% of Facebook users watch videos without sound. (Also important to note the most recent changes on the Facebook platform, for instance, now auto-play with sound is being tested in the Newsfeed.) It's important to produce creative content which is visually attractive and welcoming. When it comes to the travel and hospitality industry this is comparatively easy, as a large part of the industry is promoting attractive destinations to consumers.
Take, for instance, the above reference to surfing and The Westin. Initial action shots of people surfing is bound to draw in the audience they want. Then, all they need to do is combine this with more beautiful imagery and on-screen text to help them tell their story, maybe with the family angle we imagined earlier for that particular test.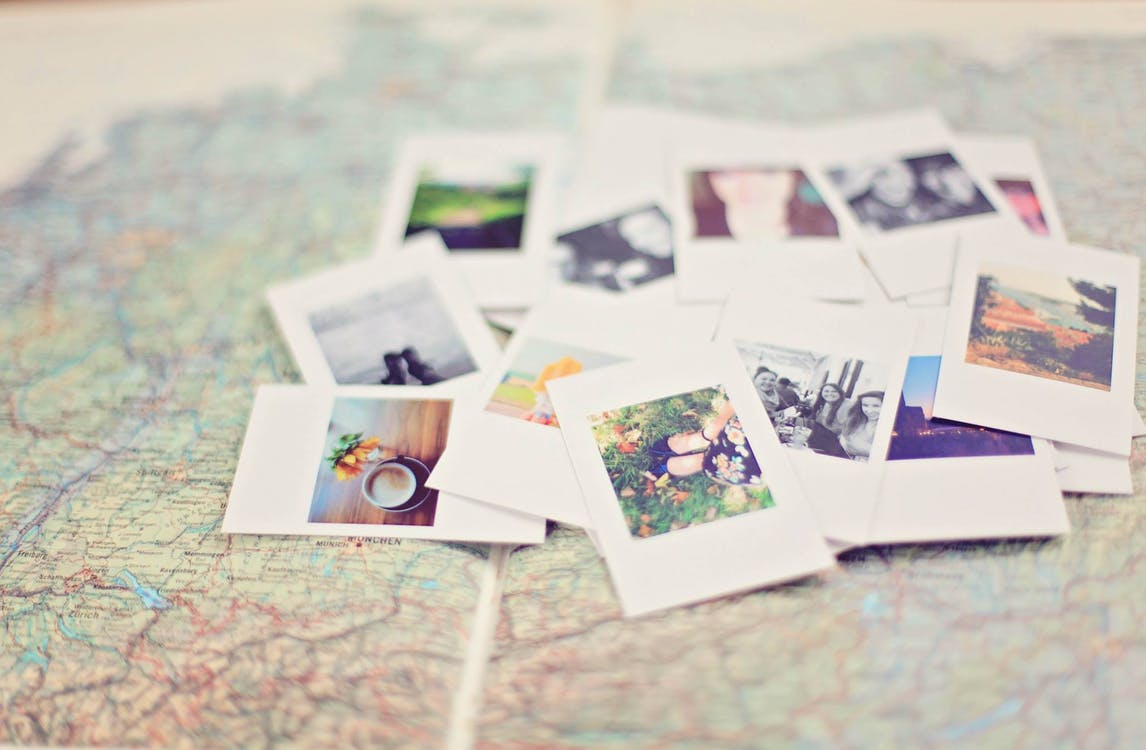 Retarget Site Visitors Based on Their Actions by Using Facebook Dynamic Ads for Travel
It's now believed that 3 in 4 consumers notice retargeted ads: ads which are shown again to those who have already seen them at least once before. Strategically retargeted Facebook ads for hotels make sure that you remain present in your consumers' minds. The more present you are, the more likely they are to maintain interest in your brand.
If you're not retargeting, you're missing out on a huge segment of your market who might not have made up their mind in the first place, but are much of likely to the second time. We're talking about consumers who have already shown initial interest while at the "top of funnel", and who you now want to bring back and fully convert. By now, the traveler has likely decided on her destination and is now deciding between a few options for accommodations.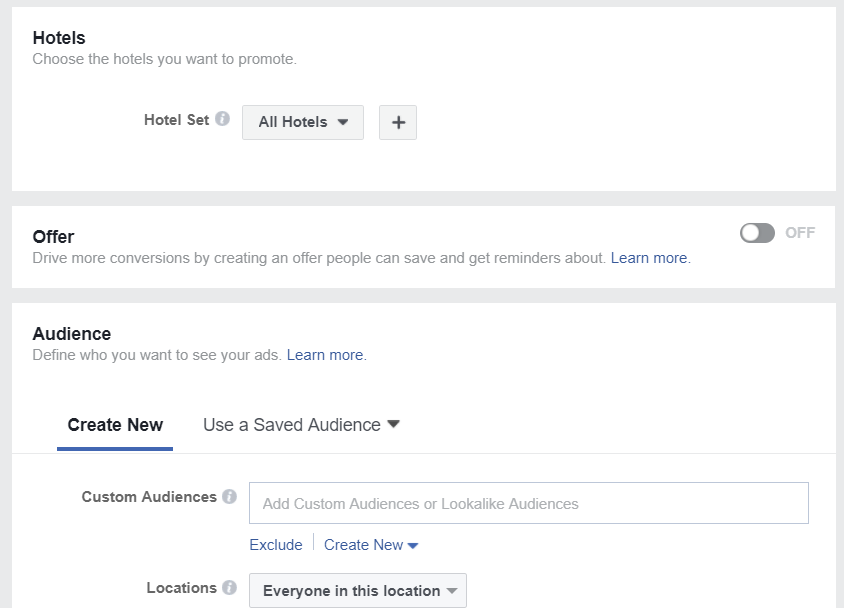 With Facebook's Dynamic Ads for travel, you're able to complete bookings with people who have already expressed an interest in your hotel, show them complementary and promotional offers, and boost conversions by retargeting. Importantly, the ads you use to retarget can include the locations the visitor searched for (in case you have multiple hotel locations in your portfolio), the exact dates they searched, all of which allows you to show real time pricing for they dates they are considering.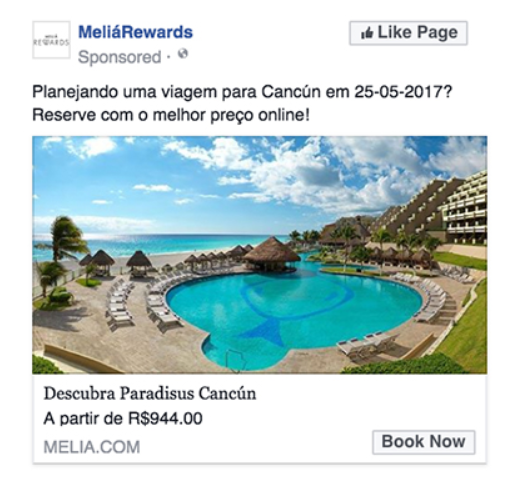 Image with thanks to Facebook
This doesn't just relate to those who have interacted with your hotel's promotional material, it can also relate to those who have looked at your destination or something related to your hotel.
For instance, if a person has been browsing for hotel packages in Costa Rica, then the Westin at Reserva Conchal in Costa Rica could market a carousel of images concerning Costa Rica – such as beaches and spa resorts – to those people.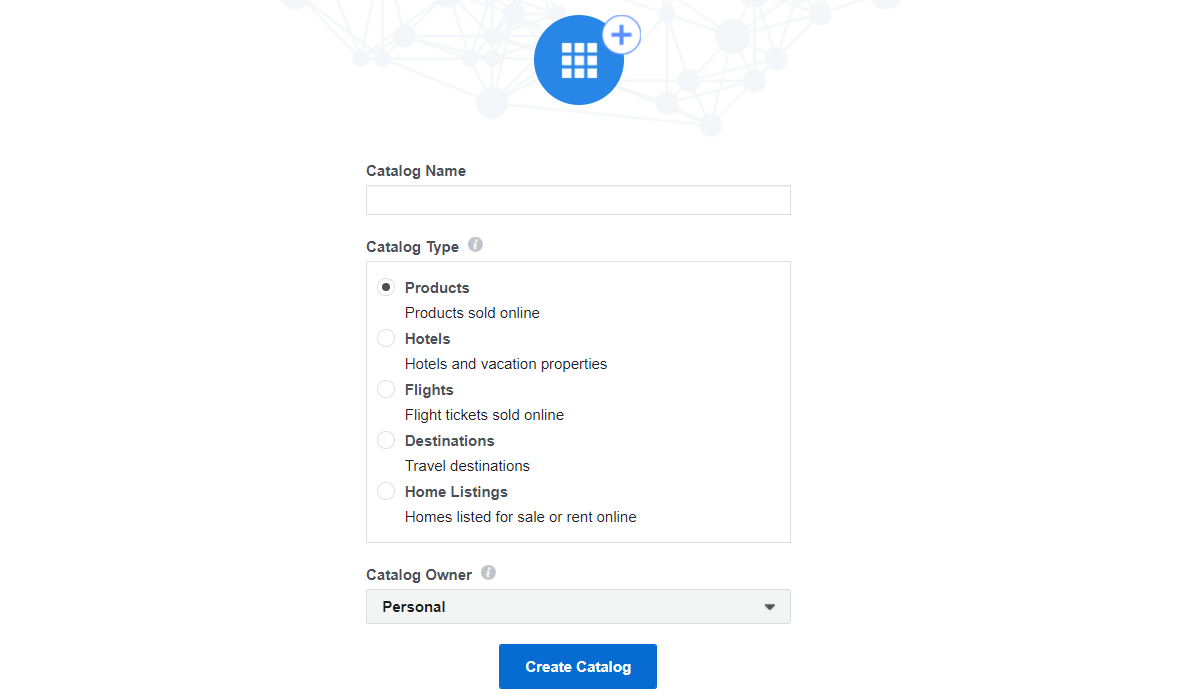 Make sure that you have create a catalog first, then start setting up your Facebook ads.
It's also possible to retarget people who have seen your content within a certain time frame. This can be large periods of time – such as the last 30 or 60 days – or a more specific date range. This option concerning date range is great for hotels because you can actually target those who are looking for a specific date range in the future and then provide them with top travel ads which display up-to-date pricing information. Direct bookings will ensue.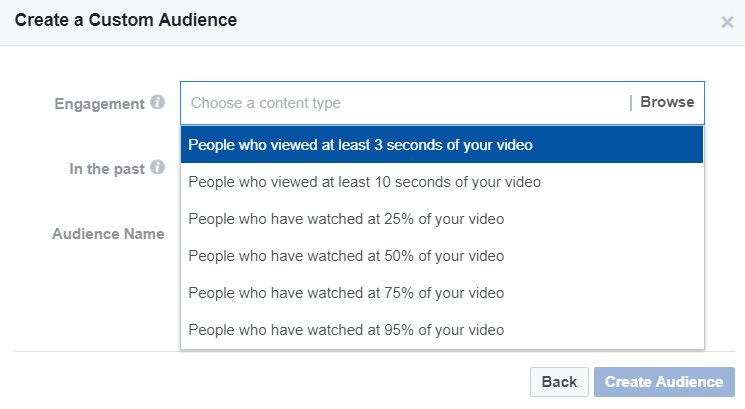 It's also a good idea to use Facebook Dynamic ads for travel in conjunction with promoting video at the "top of funnel". A good way to do this is by retargeting video at those who have watched 75% of your video. You can put this percentage up or down to increase or decrease your audience size.
Align Your Paid Social Funnel with Site-Only Promotional Offers
Providing those who book directly with your hotel with unique promotional offers is a great way to encourage direct bookings. As we mentioned before, direct bookings mean higher profit margins due to fewer expenses as compared to OTAs. This means more money to invest in marketing and so further revenue gains.
Some promotions you can propose might include offering consumers better value, early check-in or late check-out, free WIFI, or free breakfast.
A good example of this is the Graduate in Charlottesville, who offer several different promotions based on options you can select by booking through their website. That includes unique local wine and beer 'experiences', an early booking discount, and perks to help business travelers along their way.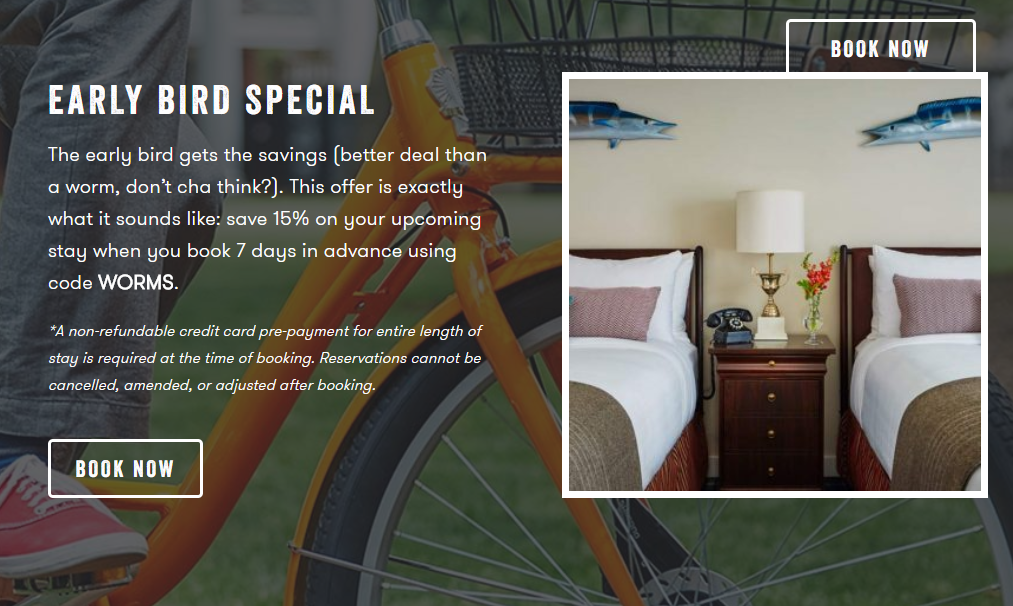 A good idea is to create Facebook Ad groups targeted towards different market segments, and then have those ads direct users to site-only promotional offers. For instance, the Graduate could create Facebook ads for hotels targeted towards business professionals (they may even use Dynamic Ads for travel on Facebook to target those searching for specific dates) and then have those ads mention and link directly to their website's promotional offers.

Alternatively, you might want to connect those who book holidays with you with a local partner, who can then offer them discounts. The Westin at Reserva Conchal in Costa Rica, for example, could partner with local surfing companies and operators, to provide discount services, lessons, or equipment.
Online promotional offers don't just have to focus on those who book with you, it can also provide benefits to those who just interact with your Facebook profile. You might reward those who just 'like' your Facebook page with one of the benefits listed above. Several hotels, in fact, use QR codes to assist consumers in connecting to their Facebook page to access the offers.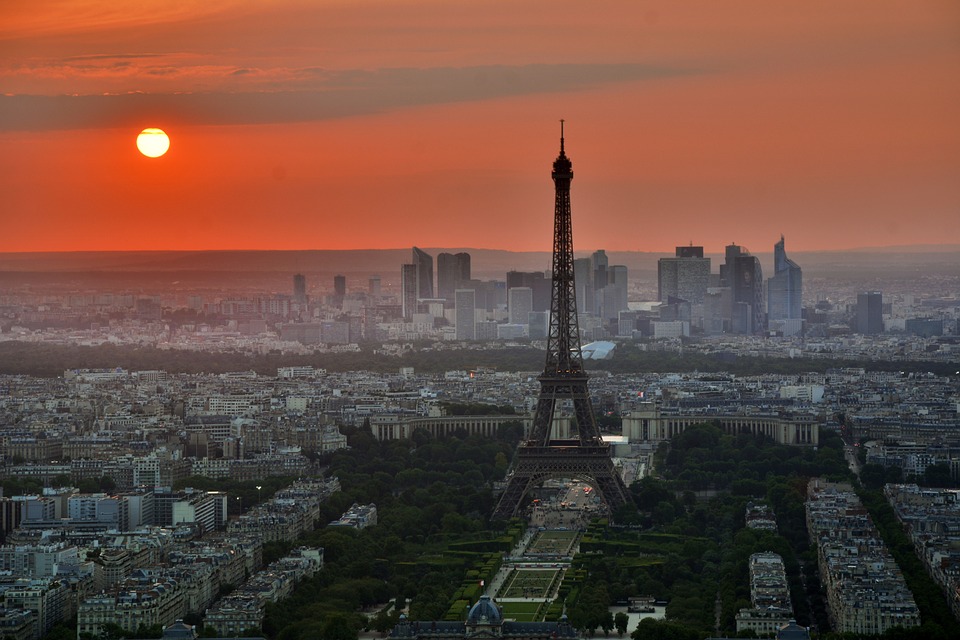 Differentiate the Emotional Aspects of Your Property or Experience
We know that "authenticity and personalization" are increasingly important. One way to do this is to focus consumers on the emotional and experiential aspects of your hotel. It's about triggering their imagination and inspiring them to "make memories" and "experience new things". This strategy is not for a mid-level airport hotel, or a cheap stay motel. It's for the kind of venue which offers something unique and experiential, not one which focuses on convenience.
This requires strategic creativity, and heavily links into all 4 of the Facebook ads for hotels techniques listed above; especially if you're looking to put together top travel ads.
Particularly key is the consideration of emotional resonance in crafting video. As you might remember, top travel ads which involve video should use beautiful imagery to stir up emotional connections. Striking imagery and advanced video editing are key. Of course, without knowing the type of people which will find that imagery appealing – the right market segments – it's going to be a lot of work for nothing.
When it comes to market segmentation, you need to consider what different audiences want from you hotel. This is benefit segmentation, which is a strategy which has a lot of benefits beyond the obvious, for example it causes you to spend more time trying to think like your guest.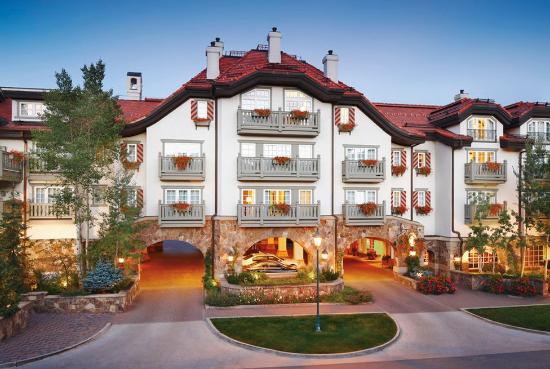 Let's take the Sonnenalp in Vail, Colorado as a prime example. The top travel ads for this hotel make use of the hotel's natural areas of emotional and experiential resonance. The "Timeless European Elegance" and its connotations of romance and passion appeal heavily to those looking for a romantic getaway. Meanwhile, the hotel's alpine location and convenience make it the perfect destination for those who love to ski. Taking advantage of these emotional triggers is key to producing facebook travel ads which convert.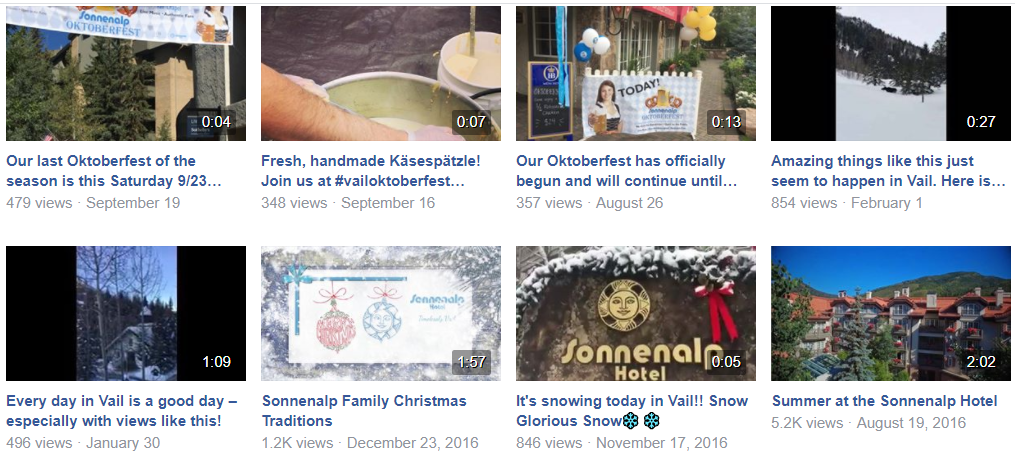 With Thanks to the Sonnenalp Facebook Page.
As someone managing the digital marketing spend for your hotel (or managing the people who manage the spend), you need to think about what makes your hotel unique and why consumers should be booking with you and not with the competition. This is your edge, and will help you to craft Facebook travel ads which work.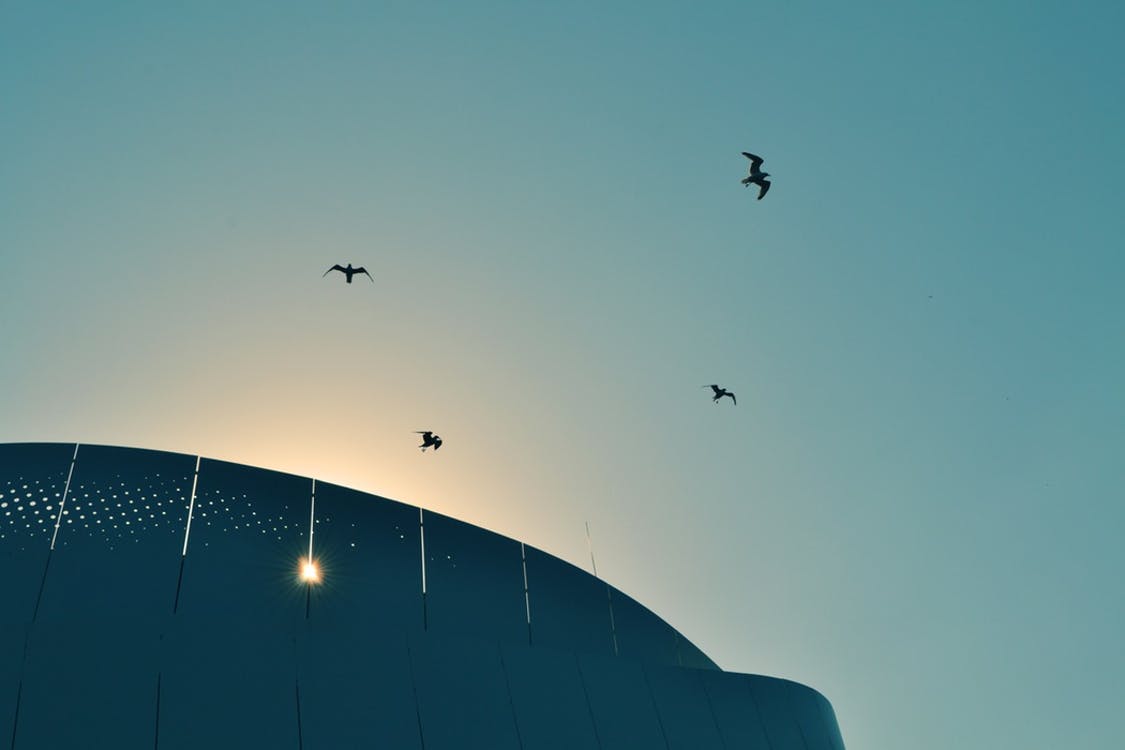 Conclusion
All the ideas we've gone through above form an integrated strategy which aims to effectively target your Facebook Ads for Hotels at the right audience. That strategy requires different mental models and tactics depending on where your audience is in their booking journey. In this case, we propose that there is money to be made in looking at those at the 'start of the funnel' and middle as well as the hotly contested 'end of the funnel', and that each part of the funnel requires different tactics.
When it comes to the best ways for hotels to use Facebook Ads, these strategies are at the top of that list, but they do rely on one another to work to their fullest potential. This is especially important when it comes to market segmentation. Directing any strategy towards the right audience is key. Even the best marketing campaigns can fall short if they're misdirected.
Of course, each hotel is different. Just like with any good marketer, pay attention to the little things; they can make a huge difference in the long run. Testing and iterating while keeping an eye on the details is key to creating continual "wins". Make sure to try new avenues and experiment. You will find money along the way, in addition to the joy of a job well done in providing experiences and memories that last a lifetime.
(PS: Now that you understand some of the best ways to use Facebook ads for hotels, you might be wondering: how much should my hotel spend on paid social? Our best answers are in that post. Hint: different of course for every hotel, but $.56 per room per night for the average US hotel.)